Baker Field
Located on the western edge of Genessee County, Michigan, Baker Field is the home of Aero R/C Club, Inc. It is nestled back off the main roads in a quiet area behind some commercial and residential properties. At Sheridan Road ( M-13 ) we have a sign welcoming you to our field. There is a driveway that runs between two homes and goes back through a wooded area to our open field. We have a large 600 foot long by 200 foot wide mowed grass runway with a large pit area and a pavilion with picnic tables and shade. We ask that members and guests park in the gravel lot on the east side of the pavilion after unloading your equipment at the pit area. Please; no pets or unaccompanied children are allowed in the pit area for their safety.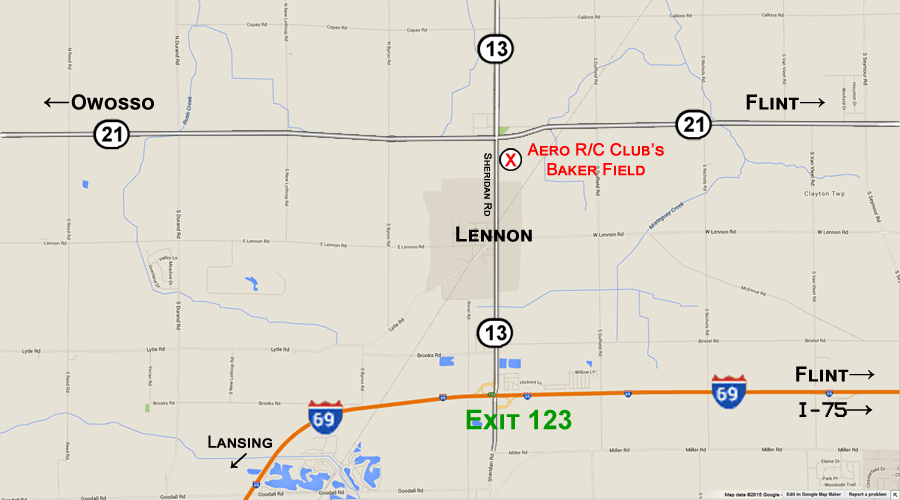 Field Layout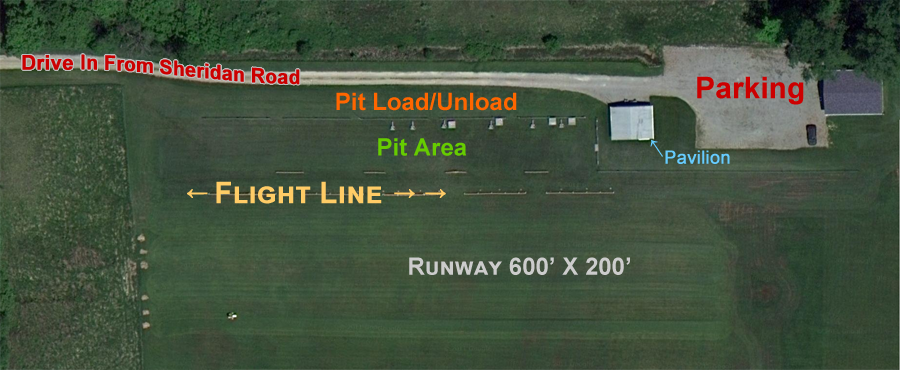 As you see in the above photo, We have plenty of parking for pilots and guests. Our pavilion offers shade but still a good view of the action. We have quite a few tables and start-up stands in the pit area too. Our flight line includes marked pilot stations for safety.
Flight Zones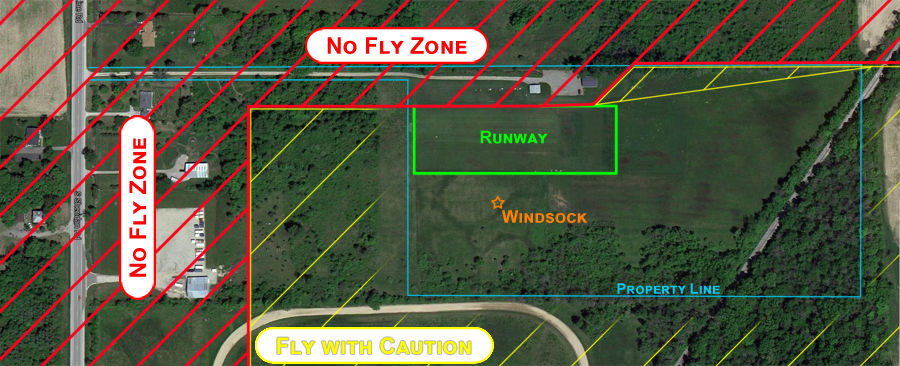 In order to be considerate of our neighboring residents, No-Fly and Caution zones have been established. Please become familiar with these before taking to the sky. For safety, we do not allow flights over the pit, parking, or spectator areas (around pavilion). In the caution zone, you may fly but be aware you are over property that does not belong to Aero R/C Club. If your aircraft should go down on a neighbors property, please go to the neighbors home to ask permission to retreive your aircraft. Keeping a curtious relationship with them will payoff in the long run.